Arrangement von Donnerstag 6. bis Dienstag 11. April 2023, 5 Nächte
Festtage - Ostern
Staatskapelle Berlin
, am 7.


L. van Beethoven: Missa solemnis D-Dur
Daniel Barenboim

Maestro und Pianist Daniel Barenboim ist seit seiner Kindheit mit der Klassischen Musik tief verbunden. Geboren 1942 in Buenos Aires, erhielt er ausschließlich von seinen Eltern Klavierunterricht.Barenboim interessierte sich schon als Kind für das Dirigieren. Mit gerade einmal elf Jahren nahm er in Salzburg an Dirigierklassen teil, weitere Studien folgten in Paris. Zu Beginn seiner Karriere war Barenboim zunächst vornehmlich als Konzertpianist tätig. 1969 gab Barenboim mit den Berliner Philharmonikern sein Dirigat-Debut und widmete sich im Anschluss daran verstärkt dem Dirigieren. Mit dem Orchestre de Paris, den Wiener, Münchner und den Berliner Philharmonikern, dem Chicago Symphony Orchestra, der Staatskapelle Berlin, der Staatsoper Unter den Linden, dem Teatro alla Scala und vielen anderen pflegt Barenboim eine lange erfolgreiche Zusammenarbeit als (Chef-)Dirigent, ebenso mit den Bayreuther Festspielen, zu denen er von 1981 bis 1999 jeden Sommer wiederkehrte.Zusammen mit Edward Said gründete Daniel Barenboim 1999 das West-Eastern Divan Orchestra, das jeden Sommer Musiker aus dem Nahen und Mittleren Osten vereint und weltweit gastiert. Gelebte Völkerverständigung.Für sein Lebenswerk wurde Daniel Barenboim vielfach ausgezeichnet, darunter mit dem Titel des Honorary Knight Commander of the Most Excellent Order of the British Empire (KBE), dem Bundesverdienstkreuz sowie dem ECHO Klassik Lifetime Achievement Award.
Daniel Barenboim

♪
Soliste :
Elena Stikhina

Die Sopranistin Elena Stikhina (*1986) zählt zu den herausragenden Nachwuchskünstlerinnen unserer Zeit und hat in ihrem Fach bereits international für Furore gesorgt: Nachdem sie den renommierten Operalia-Gesangswettbewerb für sich entscheiden konnte – eine Auszeichnung, die in der Vergangenheit bereits das Karriere-Sprungbrett für viele heute etablierte Künstler darstellte, folgten bald darauf Auftritte an der Opéra de Paris, der Deutschen Oper Berlin sowie der Staatsoper Unter den Linden und der Dresdner Semperoper. In der Spielzeit 2018/19 konnte Stikhina erfolgreich in den USA debütieren, sowohl an der New Yorker Metropolitan Opera, an der sie die Titelpartie in Puccinis "Suor Angelica" gab, sowie als "Tosca" an der Boston Lyric Opera. Im Sommer 2019 gab die gebürtige Russin – als Vertretung für Sonya Yoncheva – mit der Partie der Medee ihre vielbeachtete Premiere bei den Salzburger Festspielen. Spätestens damit ist Stikhina dabei, sich von einer herausragenden Nachwuchskünstlerin zu einem der zukünftigen großen Sterne am Musikhimmel zu etablieren.
Elena Stikhina

♪
, Anna Kissjudit, Saimir Pirgu,
René Pape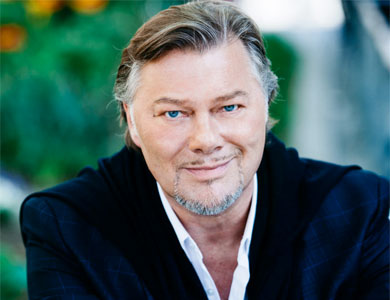 Ein Bass durch und durch - der gebürtige Dresdner René Pape debütierte bereits während seines Gesangsstudiums an der Berliner Staatsoper Unter den Linden, woraufhin er sogleich ein festes Engagement erhielt. Seit 1991 tritt Pape bei den Salzburger Festspielen auf, 1994 sang er erstmals bei den Bayreuther Festspielen in der Rolle des Fasolt (Das Rheingold) – zahlreiche Wagner-Rollen folgten. Weitere Engagements führten den 1964 geborenen Bass in alle großen Opernhäuser der Welt, darunter das Royal Opera House, die Metropolitan Opera, die Opera Nationale de Paris sowie die Wiener Staatsoper, Semperoper, Bayerische Staatsoper oder die Mailänder Scala. Neben seiner Opernpräsenz begeistert Pape regelmäßig in von Kritikern wie Publikum gleichermaßen hochgelobten Solisten- und Konzertabenden, in dessen Rahmen er mit Spitzenorchestern unter gefeierten Dirigenten wie Daniel Barenboim, Daniele Gatti, Valery Gergiev, Zubin Mehta, Riccardo Muti, Yannick Nézet-Séguin und Kirill Petrenko auftritt.Seine CD-Einspielungen wurden mehrfach ausgezeichnet, darunter mit zwei Grammy Awards sowie dem Echo Klassik. Für seine herausragenden künstlerischen Leistungen wurden Pape unter anderem der Österreichische Musiktheaterpreis (2017) sowie zuletzt der Europäische Kulturpreis Taurus (2019) verliehen.
René Pape

♪
Philharmonie

Aida

- G. Verdi
Giuseppe Verdi (1813-1901) schrieb seine "Aida" in einer politisch höchst brisanten Zeit: Deutschland und Frankreich standen vor einem Krieg (deutsch-französischer Krieg 1870/71), weswegen die Premiere letztlich erst ein Jahr später nach dem vorgesehenen Termin stattfinden konnte: Denn sowohl die Bühnenbilder als auch die Kostüme hingen in dem von Preußen besetzten Paris fest. Die Oper war vom ägyptischen Vizekönig Ismail Pascha in Auftrag gegeben worden. Allerdings nicht, wie oft fälschlicherweise angenommen, zur Einweihung des Suezkanals, sondern zur Eröffnung des neuen Opernhauses in Kairo im Jahr 1871.Aida zeigt in ihrer ganzen Bandbreite die Vielseitigkeit des italienischen Ausnahmekomponisten: Groß angelegten Massenszenen und Chören stehen gleichwertig intime, kammerspielartig anmutende Szenen gegenüber, die ein bis ins Detail ausgeklügeltes Seelendrama offenbaren. Insofern kann das Werk durchaus als Wendepunkt im Schaffen Verdis gedeutet werden, da sie nicht nur die Gesangspartien in den Fokus rückt, sondern dem Orchester eine neue und tragende Rolle zuweist.Verdi erhielt für seine Komposition die geforderten 150.000 Goldfranken, das bis dato wohl höchste Honorar, das einem Komponisten bewilligt wurde. Zudem verlangte er für den berühmt gewordenen Triumphmarsch eigene Trompeten, die sogenannten Aida-Trompeten, welche als Sonderanfertigung in Auftrag gegeben werden mussten. Heute gehört "Aida" zu den erfolgreichsten der großen Opern des 19. Jahrhunderts.
Aida

♪
- G. Verdi
, am 8.
Leonardo Sini - Benedikt von Peter
Dinara Alieva, Anna Smirnova, Jorge Puerta, Byung Gil Kim, Tobias Kehrer
Deutsche Oper
Solistenkonzert András Schiff
, am 9., 11.00 Uhr


Werke von J. S. Bach, L. van Beethoven

Tosca

- G. Puccini
"Tosca" wurde am 14. Januar 1900 am Teatro Costanzi, dem heutigen Teatro dell'Opera di Roma uraufgeführt, symbolträchtig am Ort des Geschehens. Der Abend war ein gesellschaftliches Großereignis und neben Premierminister und der Königin waren auch die Komponisten Pietro Mascagni und Francesco Cilea anwesend. Mit seiner "Tosca" betrat Giacomo Puccini (1858-1924) ein neues Jahrhundert und bekannte sich durch stark theatralische, auf Effekt bedachte Szenen mit ihr zur veristischen Oper einserseits als auch zur tragisch-heroischen Grand-Opéra andererseits.Nachdem der Komponist das gleichnamige Drama von Victorien Sardous gesehen hatte, das mit Sarah Bernhardt in der Hauptrolle ein riesiger internationer Erfolg war, bemühte er sich bei Sardou erfolgreich um die Rechte für die Erstellung eines Librettos. Die Fülle der musikalischen Einfälle (mehr als 60 Themen treten leitmotivisch auf) und die atemlose Abfolge von Ereignissen sind wesentlich für die ungeheure Spannung und Dramatik der Oper verantwortlich. Durch die Fokussierung auf die Hauptperson gilt das Werk als "Primadonnenoper" schlechthin. Obwohl immer wieder vermutet wurde, dass hinter der Tosca eine historische Figur steht, so sind Personen und Handlung frei erfunden.Der Hintergrund, vor dem sich die Handlung entspinnt, ist mit dem Zweiten Koalitionskrieg und der Schlacht bei Marengo im Jahr 1800 zwischen französischen und österreichischen Truppen allerdings historisch bestimmt. Napoleons vermeintliche Niederlage und sein dann doch abschließender Sieg über die Koalitionstruppen werden im 1. sowie im 2. Akt der Oper vermeldet.Heute gehört "Tosca" zu den beliebtesten und meist gespielten Opern überhaupt.
Tosca

♪
- G. Puccini
, am 10., 17.00 Uhr
Nicholas Milton - Boleslaw Barlog
Tatiana Serjan,
Joseph Calleja

Der Tenor Joseph Calleja wurde auf Malta geboren, wo er auch seine Gesangsausbildung abschloss. Mit nur 19 Jahren debütierte er 1997 am dortigen Astra Theatre als Macduff (Macbeth). Anschließend war er unter anderem an den Opernhäusern in New York, Berlin, Wien, London und Chicago sowie bei den Festspielen in Pesaro, Bregenz, Aix-en-Provence und Salzburg zu Gast. Sein Repertoire umfasst Partien wie Rodolfo (Luisa Miller), Edgardo (Lucia di Lammermoor), Duca di Mantova (Rigoletto), Alfredo (La traviata), Adorno (Simon Boccanegra), Rodolfo (La bohème), Mario Cavaradossi (Tosca).2009 sang Calleja an der Metropolitan Opera in New York die Rolle des Hoffmann in Jacques Offenbachs "Les contes d´Hoffmann", nachdem Rolando Villazón wegen seiner Stimmkrise abgesagt hatte. Als Konzertsänger hat er mehrere Deutschland-Tourneen mit Rezitals und Soloabenden sowie gemeinsame Auftritte mit der russischen Sopranistin Anna Netrebko absolviert. 2015 wurde der Sänger in den Vorstand der Europäischen Musiktheater-Akademie gewählt.
Joseph Calleja

♪
, Luca Salsi
Deutsche Oper