Arrangement von Donnerstag 16. bis Montag 20. Februar 2023, 4 Nächte
Simon Boccanegra
- G. Verdi
, am 17.
Jader Bignamini - Vasily Barkhatov
Angel Blue, George Petean, Ante Jerkunica, Samuel Dale Johnson
Deutsche Oper
Samson et Dalila
- C. Saint-Saëns
, am 18.
Daniel Barenboim

Maestro und Pianist Daniel Barenboim ist seit seiner Kindheit mit der Klassischen Musik tief verbunden. Geboren 1942 in Buenos Aires, erhielt er ausschließlich von seinen Eltern Klavierunterricht.Barenboim interessierte sich schon als Kind für das Dirigieren. Mit gerade einmal elf Jahren nahm er in Salzburg an Dirigierklassen teil, weitere Studien folgten in Paris. Zu Beginn seiner Karriere war Barenboim zunächst vornehmlich als Konzertpianist tätig. 1969 gab Barenboim mit den Berliner Philharmonikern sein Dirigat-Debut und widmete sich im Anschluss daran verstärkt dem Dirigieren. Mit dem Orchestre de Paris, den Wiener, Münchner und den Berliner Philharmonikern, dem Chicago Symphony Orchestra, der Staatskapelle Berlin, der Staatsoper Unter den Linden, dem Teatro alla Scala und vielen anderen pflegt Barenboim eine lange erfolgreiche Zusammenarbeit als (Chef-)Dirigent, ebenso mit den Bayreuther Festspielen, zu denen er von 1981 bis 1999 jeden Sommer wiederkehrte.Zusammen mit Edward Said gründete Daniel Barenboim 1999 das West-Eastern Divan Orchestra, das jeden Sommer Musiker aus dem Nahen und Mittleren Osten vereint und weltweit gastiert. Gelebte Völkerverständigung.Für sein Lebenswerk wurde Daniel Barenboim vielfach ausgezeichnet, darunter mit dem Titel des Honorary Knight Commander of the Most Excellent Order of the British Empire (KBE), dem Bundesverdienstkreuz sowie dem ECHO Klassik Lifetime Achievement Award.
Daniel Barenboim

♪
- Damián Szifron
Elīna Garanča

Elīna Garanča, 1976 in eine Familie von Musikern in der lettischen Hauptstadt Riga geboren, gehört heute zu den weltweit bedeutendsten Mezzosopranistinnen unserer Zeit.Ihre Karriere begann am Meininger Staatstheater und führte sie über die Oper Frankfurt auf alle bedeutenden Bühnen der Welt. So sang sie an der New Yorker Metropolitan Opera, am Teatro alla Scala in Mailand, an der Opéra national de Paris, der Wiener Staatsoper und bei den Salzburger Festspielen. Ihr Repertoire umfasst u. a. Octavian (Der Rosenkavalier), Romeo (I Capuleti e i Montecchi), Charlotte (Werther), Marguerite (La Damnation de Faust), Dorabella (Così fan tutte) und Adalgisa (Norma).Neben ihrer Opernarbeit tritt Elīna Garanča auch häufig als Konzertsängerin und in Recitals auf. Sie ist Trägerin zahlreicher Auszeichnungen. Mit ihrem Ehemann, dem britischen Dirigenten Karel Mark Chichon, hat sie zwei Kinder.
Elīna Garanča

♪
, Brian Jagde, George Gagnidze
Staatsoper Unter den Linden
Daphne
- R. Strauss
, am 19., Premiere
Thomas Guggeis - Romeo Castellucci
Anna Kissjudit, Vera Lotte Boecker,
René Pape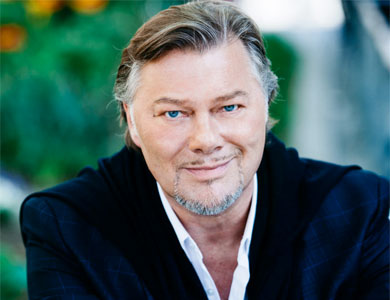 Ein Bass durch und durch - der gebürtige Dresdner René Pape debütierte bereits während seines Gesangsstudiums an der Berliner Staatsoper Unter den Linden, woraufhin er sogleich ein festes Engagement erhielt. Seit 1991 tritt Pape bei den Salzburger Festspielen auf, 1994 sang er erstmals bei den Bayreuther Festspielen in der Rolle des Fasolt (Das Rheingold) – zahlreiche Wagner-Rollen folgten. Weitere Engagements führten den 1964 geborenen Bass in alle großen Opernhäuser der Welt, darunter das Royal Opera House, die Metropolitan Opera, die Opera Nationale de Paris sowie die Wiener Staatsoper, Semperoper, Bayerische Staatsoper oder die Mailänder Scala. Neben seiner Opernpräsenz begeistert Pape regelmäßig in von Kritikern wie Publikum gleichermaßen hochgelobten Solisten- und Konzertabenden, in dessen Rahmen er mit Spitzenorchestern unter gefeierten Dirigenten wie Daniel Barenboim, Daniele Gatti, Valery Gergiev, Zubin Mehta, Riccardo Muti, Yannick Nézet-Séguin und Kirill Petrenko auftritt.Seine CD-Einspielungen wurden mehrfach ausgezeichnet, darunter mit zwei Grammy Awards sowie dem Echo Klassik. Für seine herausragenden künstlerischen Leistungen wurden Pape unter anderem der Österreichische Musiktheaterpreis (2017) sowie zuletzt der Europäische Kulturpreis Taurus (2019) verliehen.
René Pape

♪
, Linard Vrielink
Staatsoper Unter den Linden